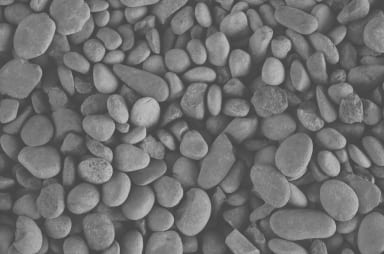 CleanR Grupa's Board joined by sustainability expert Agita Baltbārde
21 Jun 2023
The CleanR Grupa Council has appointed Agita Baltbārde as the Member of the Group Management Board as of July 3, 2023.  Baltbārde boasts over ten years of experience in the field of sustainability, working for the leading Latvian private companies as well as in the public sector. Baltbārde will oversee the sustainability, corporate governance, and environmental education areas.
CleanR Grupa initiated major structural changes back in 2021, which came to an end last year, paying particular attention to the strengthening of its corporate governance model and introduction of sustainable solutions into the Group's daily governance. As of 2023, CleanR Grupa pursues two key business lines— waste management and provision of environmental services.
"By appointing Agita Baltbārde to the CleanR Grupa Board we are making sustainable corporate governance a top priority at a Group level.  Our Group leads the Latvian environmental services sector, having initiated corporate sustainability reporting and having acquired a Platinum status in the Sustainability Index, Latvia's only sustainability rating. And yet, the pursuit of sustainable governance is a continuous endeavor," states Guntars Kokorevičs, Founder and Chairman of the Council of CleanR Grupa. "CleanR Grupa is already operating as a zero-waste enterprise, encouraging the whole country and environmental services sector to follow its lead. In the future, not only will the Group continue to introduce circular solutions into its daily governance, but it will also seek to promote integration of the circularity principles into the Latvian people's lifestyle."
Agita Baltbārde possesses a wealth of experience as a corporate communications and sustainability officer, as well as an investor relations expert at companies of various profiles. Baltbārde has worked as Head of Communications for national electricity distributor Sadales tīkls and Cēsu alus, Latvia's largest beer brewery, an advisor to the Minister of Economics of Latvia, as well as Chief Officer for Communication and Investor Relations at Eleving Group, a global financial technology company. Baltbārde has been with CleanR Grupa since 2022, holding the position of Chief Officer for Corporate Affairs and Sustainability.
Under Baltbārde's leadership, the Group will seek to streamline its sustainability management system aimed at monitoring the Group's ESG goals. Also, the Group will continue to monitor its carbon footprint and handprint, improve its sustainability risk and opportunity assessment, and integrate the sustainability metrics into the executive incentives plan. The Group will also engage its stakeholders and inform them of the Group's ambitions and progress with respect to its sustainability goals.
"Our Group companies are industry leaders, therefore we not only pursue dynamic business growth but also seek to facilitate balanced development and stakeholder engagement to pursue our sustainability goals and strong corporate governance. I am, therefore, delighted with the expansion of the Group's Board as that will reinforce the focus of CleanR Grupa on business growth and integration of sustainable solutions into our daily operations," emphasizes Kokorevičs.
The CleanR Grupa Board includes Juris Gulbis, Board Chairman, and Board Members Inta Liepa and Guntars Levics.
About CleanR Grupa
CleanR Grupa operates the leading companies in the environmental services sector in Latvia. CleanR Grupa includes SIA CleanR, a municipal waste management company, SIA CleanR Verso, an industrial waste management company, SIA Zaļā josta, an extended producer responsibility system provider, and environmental services companies: SIA Vizii, a cleaning company, SIA Vizii Urban, an urban environment management business, and SIA Vizii Domus, a property management brand.
For further media-related information, contact:
Tija Ezeriņa
Communications Consultant for CleanR Grupa
+371 29719893