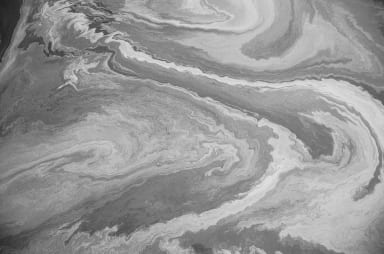 CleanR Grupa announces two activities that promote a circular economy and clean environment as part of the European Sustainable Development Week
19 Sep 2023
To make its contribution to the United Nations (UN) Sustainable Development Goals (SDGs) and share its experience, CleanR Grupa announces two activities as part of the European Sustainable Development Week. CleanR, the Group's subsidiary company, is setting up a building materials exchange point, and Zaļā josta, the Group's extended producer responsibility system provider, is launching a campaign on the environmental impact of cigarette butts, informs Agita Baltbārde, the Group's Member of the Board.
"CleanR Grupa's business development strategy is closely intertwined with sustainability management and   climate neutrality goals of the Group's companies as well as Latvia as a whole, therefore we keep working on the introduction of new, innovative services and infrastructural solutions promoting circularity and climate neutrality. We are happy that during the European Sustainable Development Week we may share our experience not only with Latvian companies but also other European countries," says Baltbārde.
Baltbārde points out that within the environmental services sector CleanR Grupa is a trailblazer with respect to sustainability, as the Group was the first in Latvia to start annual sustainability reporting by publishing its report on the environmental, social, and governance aspects.  Also, the Group continuously measures its carbon footprint and, based on the acquired data, takes a hands-on approach to mitigate its environmental impact.
The waste management services provided by CleanR Grupa contribute to the European Union's Green Deal and SDGs, reducing pollution and land-filled waste as well as facilitating waste recycling and recovery.
"One of the focus areas of CleanR Grupa aligning with the SDGs is to promote waste sorting and recycling.  To achieve this goal, the Group's companies invest in the development of appropriate infrastructure. CleanR, a municipal waste management company belonging to the Group, has installed 18 underground rubbish bins in Riga and Jūrmala, with a plan to set up a total of 34 underground waste collection units by the end of the year. To promote recycling of textiles, over 200 containers have been installed in eight municipalities and three major cities around Latvia.  In addition to the regular infrastructure in place for plastics, glass, and biodegradable waste, we have set up 330 separately collected waste collection points and 11 separately collected waste collection sites," tells Baltbārde.
"CleanR Grupa has made significant investments in the automation of its packaging waste sorting center and continues investing in the expansion of Nomales, a construction waste sorting and recycling site, making it into one of the largest sites of this kind in Eastern Europe.  In addition, last year the Group started running a new line of business—polymer recycling—by opening a new plastics recycling plant in the municipality of Ķekava.  The plant has been equipped with cutting-edge technology, facilitating production of up to 1000 tons of pellets and flakes monthly, nearly 100% of which are being exported.
To promote a circular economy in Latvia, reduce the amount of construction waste and facilitate its recycling, during the European Sustainable Development Week, ClearR will open a building material and building refuse exchange point at the sorting site Nomales.   At the same time, the Group's company Zaļā josta will launch an educational campaign on the environmental impact of cigarette litter. Both activities are implemented within the framework of the European Union's LIFE project Waste to Resources in Latvia—Boosting Regional Sustainability and Circularity.
To reduce its environmental impact and carbon footprint, CleanR Grupa is also gradually upgrading its vehicle fleet, making it greener and more environment friendly. This year, the Group has acquired 20 new electric passenger cars, which means that nearly 50% of its fleet cars are powered by electricity. Also, the Group is seeking to develop the use of alternative energy in the specialized truck segment, giving preference to practically the only green energy source available in Latvia for trucks—compressed natural gas—as well as upgrading its vehicle fleet to meet the highest ecological standards.
To reduce fuel consumption and pollution, CleanR has also optimized its waste removal routes.
To contribute to the UN's climate neutrality goals, CleanR Grupa engages in educating its customers and the general public on environmental issues, takes care of employee well-being, and encourages efficient consumption of energy.
To save our customers' time and resources, CleanR has digitized its services, offering remote request and payment solutions via manai.videi.lv, the company's mobile app, or its self-service portal.  Also, the CleanR Grupa companies carry out regular environmental education activities by organizing informative campaigns, publishing   various informative materials on waste sorting, including books for children, etc.
The staff of the Group's companies are continuously encouraged to use energy resources efficiently, made aware of safe and economical driving principles and compliance with environmental requirements of specific business sectors.
The European Sustainable Development Week in Latvia is taking place from 18 September to 8 October. Its main goal is to promote international experience exchange on sustainable development. The 2015 UN resolution— Transforming our world: the 2030 Agenda for Sustainable Development puts forth 17 goals to end poverty and promote sustainable development.
For further information, contact:
Zane Plone
Head of Public Relations at CleanR Grupa
Email: [email protected]
Mobile: +371 28 627 003