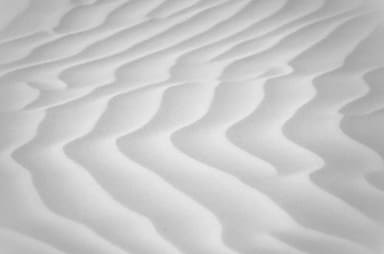 CleanR Verso's Management Board joined by Baiba Rozenlauka
01 Jun 2023
To streamline CleanR Grupa's corporate governance model, Baiba Rozenlauka has appointed as a Member of the Management Board at CleanR Verso, the Group' s subsidiary company.  Rozenlauka will oversee the financial, IT, and administrative support areas.
"CleanR Verso is a new name in the industrial waste management sector, yet the company boasts more than 20 years of experience in the field, until recently having been CleanR's, one of Latvia's largest waste management companies, lines of business.  Since 2023, industrial waste at CleanR Grupa is managed by CleanR Verso, a Group subsidiary specializing in industrial waste management. The main operating activities of our company are the management of industrial waste and building refuse, as well as materials recovery.  We operate Latvia's newest and most modern construction waste sorting and recycling site Nomales. Also, last year, we opened the Baltics' most cutting-edge materials recovery facility by injecting EUR 1.2 million," informs Aleksandrs Ugorenko, Chairman of the Management Board at CleanR Verso.
"CleanR Verso's aim is to develop new services and digitize the existing ones—soon, every inhabitant in Latvia will be able to digitally book removal of small-size domestic building refuse and bulky waste using MANAI VIDEI, a Group app.  Also, the company is planning to invest in several other ambitious infrastructure development projects. Therefore, I am pleased to see the company's management team developing, and I am sure Baiba Rozenlauka's experience will contribute towards achievement of    CleanR Verso's goals," tells Ugorenko.
Baiba Rozenlauka has extensive experience in the waste management sector—for over 10 years, she served as Chief Accountant and Acting CFO at SIA Pilsētvides serviss, a municipal waste management company.
With Rozenlauka coming on board, CleanR Verso's Management Board is left by its current member Aldis Remesis, who worked for the Group since July 2020, before that having served as Head of Sales at CleanR.
The Group initiated structural changes already in 2021, which were finalized last year, paying special attention to the strengthening of the Group's corporate governance model and introduction of sustainable solutions into the Group's daily governance. Starting 2023, CleanR Grupa runs its key operations in two business directions—waste management and provision of environmental services.
About CleanR Verso:
SIA CleanR Verso is an industrial and construction waste management company, also running materials recovery operations.  CleanR Verso is part of CleanR Grupa, Latvia's leading environmental services concern, whose companies service over half a million Latvian inhabitants daily, managing both municipal and industrial waste, as well as providing urban maintenance, commercial cleaning, and property management services.
For further information, contact:
Agita Baltbārde
Chief Officer for Corporate Affairs and Sustainability
[email protected] | +371 29 133 073